---
Hall of Fame

2015 / Aurélie in Wonderland 2014 / DoctorSchizzo
Vainqueur de la WOLF-44 / Winner of the WOLF-44
Primus inter pares / Premier parmi ses pairs / First among equals
2015
Aurélie in Wonderland / 36 points en 10 Batailles / Record / 36 points in 10 Battles
2014
DoctorSchizzo
Beautiful Looser de la WOLF-44 / Beautiful Looser of the WOLF-44
Dernier du Classement Général / Last of the General Ranking List
2015
_Samy / 10 points en 10 Batailles / Record / 10 points in 10 Battles
2014
Ironkastel
Le Beautiful Looser
Dans l'art de perdre il n'est pas dur de passer maître.
Tant de parties Online semblent avoir l'envie ;
D'être perdues que leur perte n'est pas un désastre.

Pour t'endurcir l'esprit, perds à chaque fois un ou deux combats.
Le dépit de perdre accepte-le ainsi que l'heure gâchée qui suit.
Dans l'art de perdre il n'est pas dur de passer maître.

Puis entraîne-toi à perdre de plus en plus souvent, il faut étendre
Tes pertes à toutes les cartes, à tous les fronts où tu fis ;
Le projet d'aller combattre tes pairs.
Rien là qui soit un désastre.
Dans l'art de perdre il n'est pas dur de passer maître.
Grougnaffe / Février 2016
The Beautiful loser


In the art of losing it's not difficult to become master.
So many online games seem to be keen;
To be lost that their loss is not a disaster.

So as to harden your spirit, lose one or two battles each time.
The frustration of losing accept it as well as the spoiled hour that follows.
In the art of losing it's not difficult to become master.

Then, train yourself to lose more and more often, you must extend;
Your losses to all the maps, to all the fronts where you made;
The project to go fight your peers.
Nothing here that would be a disaster.
In the art of losing it's not difficult to become master.
Grougnaffe / February 2016
Généraux de la WOLF-44 / Generals of the WOLF-44
Les premiers Officiers du Classement Général / The first Officers of the General Ranking List
Officer General / 2
2015
Arsenal94
DoctorSchizzo
General / 12
2015
Aurélie in Wonderland
Manu76
Albanrey
EMI44
Junior72
Kelian_05
2014
Lespieuch
Duncan Team du Sud
Arsenal94
Artimon
DoctorSchizzo
Dreexxer
L'Ordre de Jean-Roger / The Order of Jean-Roger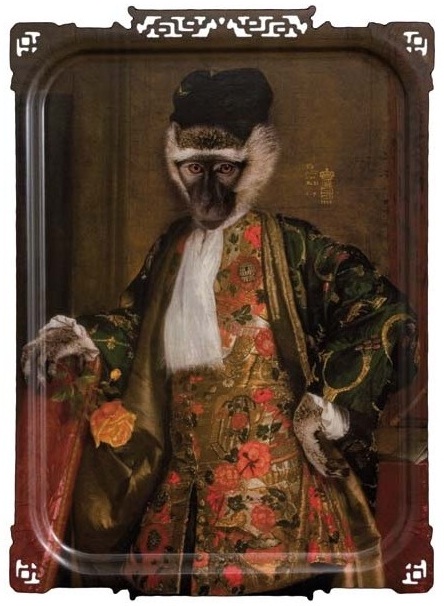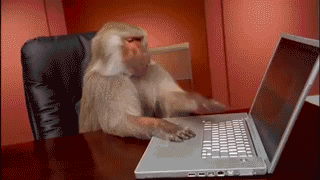 L'Ordre de Jean-Roger, du nom du Babouin Officiel de la WOLF-44, récompense l'Officier qui a remporté le plus de Victoires Totales, à la fin d'une Campagne et par conséquent, infligé le plus de Culs de Babouin à ses adversaires.
The Order of Jean-Roger, from the name of the Official Baboon of the WOLF-44, rewards the Officer who won the higher number of Total Victories at the end of a Campaign and so inflicted the higher number of Baboon Asses to his opponents.
L'Ordre de Jean-Roger comporte 4 degrés / Chevalier / Officier / Commandeur / Grand-Croix
The Order of Jean-Roger includes 4 degrees / Knight / Officer / Commander / Grand Cross
Chevalier / Knight
2015
Aurélie in Wonderland / 7 Victoires Totales en 10 Batailles / Record / 7 Total Victories in 10 Battles
2014
Duncan Team du Sud
Arsenal94
Kellogs_10
Le nuancier ci-dessous indique la gravité de la blessure d'Amour propre infligée à la victime d'un Cul de Babouin.
Sauf pour le cas extrême de -16, le Cul de Babouin se soigne avec de la pommade Feskipik.
Le Color Chart below shows the severity of the self-esteem injury for the victim of an Ass Baboon.
Except for the extreme case of -16, an Ass Baboon is treated with the ointment Feskipik (Spicybuttock).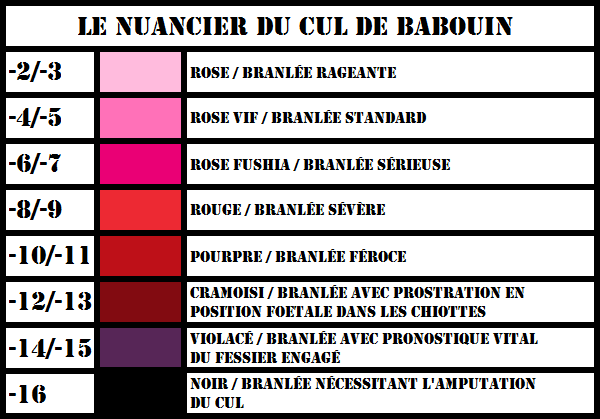 The Ass Baboon Color Chart
-2/-3 / Pink / Infuriating Beating
-4/-5 / Bright Pink / Standard Beating
-6/-7 / Fushia Pink / Serious Beating
-8/-9 / Red / Severe Beating
-10/-11 / Purple / Fierce Beating
-12/-13 / Crimson / Beating with fetal prostration in the toilets
-14/-15 / Deep Purple / Beating with vital pronostic of the ass engaged
-16 / Black / Beating requiring the ass amputation
Calendrier / Résultats / Maps / 2017
Calendar / Results / Maps / 2017
Code Couleur
Victoire totale 4pts / Victoire décisive 3pts / Egalité 2pts /
Défaite décisive 1pt / Défaite totale 0pt / Forfait 0pt / Substitute
Color Code
Total victory 4pts / Decisive victory 3pts / Equality 2pts /
Decisive defeat 1pt / Total defeat 0pt / Forfeit 0pt / Substitute
For translation of the following Maps, click here
Palmarès / Classement Général / 2017
Prize List / General Ranking List / 2017
PALMARES / A VENIR / PRIZE LIST / COMING NEXT...
CLASSEMENT GENERAL / GENERAL RANKING LIST
| | | | | | | |
| --- | --- | --- | --- | --- | --- | --- |
| Rank | Officer | Battles | Points | Med Diff | Medals | Total Victory |
| | | | | | | |
| 1 | Albanrey | | | | | |
| | | | | | | |
Maps Translation
Translations by Grougnaffe
Kamé Hamé Ha !!!
Kamé Hamé Ha !!!
USMC vs. Japan / Country side / Pacific
Fed up of those crazy nuts who refuse to surrender ! Then the Yankees land in Japan to end with them, once and for all.
But, sunk for sunk, the Yellows keep the sense of feast. The Nippon General Staff has gathered his best troops in Kakakakikoléokuku (Japanese like name which could be translated into poop/that/sticks/on/the/ass, in East Kyoto and has entrusted this ultimate kamikaze command to the General Saschiopo.
The Officer has hidden himself behind the Snake River.
His Mission, hold the bridges, cause a maximum of damage on the American side and protect at any cost the local Governor Palace.
In the opposite side there was no skimping on the cannon fodder either and one his determined to deliver the deathblow.
It must be done has Truman has warned: "If they continue to screw around then they lose, I will fuck them two slaps in the face".
Don't do the idiot guys, let us win!
8 medals
6 command cards each side.
Allies play first
All objective medals are temporary
Head Quarter Rule activated.
If the HQ hexagon is retaken, the medal returns to play.
The hand returns to 6 cards at the condition of replacing, even temporarily, one of his units on his HQ.
Gung Ho is activated.
Allies can neutralize the caverns.
Halloween dans le Terrier
Halloween in the Foxhole
UK vs Japan / Country side / Pacific
While it seems more or less settled on the German side, it is still the Bronx in the Pacific. A Jap, that sticks, that snag. A scouring pad is needed to clear all the corners. On the Pediluve island (Foot bath island), as well as in many other islands, the bad guys poke around. Face to face, the 8th division of general Spellonyou and the 3rd division of Shogun Onépapoto (We aren't friends). After a rough landing, the English found themselves in a land full of caverns and they had to customize their tanks in the grill mode so as to be able to dislodge our crazy friends. Onépapoto Kanarienapété (could be translated as a guy that don't get any more shit to fuck up, or something like that) is ready to welcome all those little guys for a game of hide and seek, and that falls right on the Halloween day. Ououououh…
8 medals.
8 command cards for both camps.
Allies play first.
All objective medals are temporary.
Rule of the campaign headquarters for the two camps.
The objective medal is played again if the headquarters hexagon is retaken from the adversary.
The hand gets back to six cards at the condition of replacing, even temporarily, one of his units back on his HQ hex.
The British flamethrower tanks move three hexagons.
Allies infantry can either plug the caverns or fight.
Auf Wiedersehen Colonel Klink
Auf Wiedersehen Colonel Klink
Allies vs Germany / countryside /West
That's the end for the Krauts. At Stalag XIII, the Colonel Hogan was ordered to leave the camp and shoot off great fireworks before disappearing. Le Beau (French Resistance) and Newkirk (SAS) must neutralize the arms factory.
Carter (Engineering) has built a nice bomb to transform the Bretzels stock into bread crumbs, Kinch (Rangers) must neutralize the radio, as for Hogan (101th Airborne) who oversee the operation, he has the arduous task of saving the ass of this jerk of Colonel Crittendon (Pegasus with one figurine). Then, it will be time for getting off his ass so as to leave the camp toward the North.
Klink, Schultz and Burkhalter (unit with a German rosette) went into hiding under the Head Quarter table and wait until it passes, but the bad Major Hochstetter (the two units with elite badge + tank) comes in with his horde of nazi assholes to counter the Great Escape.
8 medals
6 command cards for the two camps.
Allies play first.
All the objective medals are permanent.
Be careful !!! The German unit reduced to 3 figurines with rosette and that is on the hexagon « HQ Klink) is not an elite unit, but an ordinary unit.
That's logical as they are Klink, Schultz and Burkhalter.
Pince-fesses à Knokke-Le-Zoute
Ass pinch party in Knokke-Le-Zoute
(aka Knokke-Heist in West Flanders) / Belgium vs Germany / Beach / West

1944. The ass kicking is confirmed for the roguish Wehrmacht and this is time for emergency last minute operations. The plan "Y" devised by a "balls naked Army staff" is to attempt a landing in Belgium so as to cut the lines of the Yankee who are already playing the rogues in Dusseldorf. It will happen in the posh resort of Knokke-Le-Zoute, well, what remains of it, for after 4 years of war it's a little messy. To neutralize the position held by the 213th Infantry Division of Gant, commanded by Diederik and Frederik De Buck, two fearsome general officers, "The Bismarck herrings", commandos of the German navy, are due to land at dawn, while the 7th airborne from Berlin, nicknamed "Les Betites Zozios" (Les petits oiseaux, with German pronunciation ie. The Little Birds), will be parachuted behind enemy's lines.
If Knokke-Le-Zoute falls, the last German army elite divisions that are waiting offshore will be able to land and spread the shit into enemy ranks.

8 medals
6 command cards
Axis plays first.
Objective medals for Indi Beach Club, River Woods Beach Club and Tennis Courts changing rooms are temporary.
All the German withdraw toward the beach.
La Friteuse
The Fryer
Belgium vs Germany / Desert / Mediterranean.

One of the most famous battles of the World War II pits the Belgians against the Germans in North Africa around the city of "Thu Nseh Pa Savouar Hune Foâ"1.
Due to its relief, the belligerent nationality and the crazy XXL brawls it is ready to generate, the city was nicknamed "The Fryer".
On one side the Africa Korps pursued by the British and on the other, the elite division Leopold Pegasus, based in Belgian Congo and mobilized by the allies.
Objective, prevent the Krauts to take the place.

8 medals
6 command cards
Axis player moves first
All objective medals are for the two camps and temporary

Belgians are figured by British troops.
Online, all the British troops (infantry, armor, gun) have the British flegm.
Belgian tanks move only 2 hexagons.
North African desert rules activated
Blitz is not active (would the map appears while clicking on the map online, it is a display bug).

1 "Thu Nseh Pa Savouar Hune Foâ" :
Brace yourself guys!
I will try helping you to understand this spicy city name "written in pseudo-Arabic, typical Belgian way of speaking French and to be read with a Flemish accent".
Using the traditional French spelling, you would have "Tu ne sais pas savoir une fois" or "You don't know to know, once" which, of course, doesn't mean anything to you, as it should be "You can't know".
In order to understand, you need to know a little bit more of a few French / Belgian linguistic particularities:
1) A French-speaking Belgian (i.e. a Wallon) doesn't make any difference between "to know" and "to can" and he will use only TO KNOW whatever he means (the fun is that when the Wallon speaks German or English he does make the difference).
2) A very common Wallon linguistic tic is to add "une fois" = "once" to finish a sentence, just as the British are found to add "indeed" to finish theirs more musically.
Scorpio
Scorpio
France vs Italy / Desert / Mediterranean front.

Preliminary note: The officers who have neither served in the French nor in the Italian armies might miss the importance of food for soldiers, who all know that good food is the main armies strength. The following explanations should allow you to understand what's at stakes whenever French and Italians are fighting each other.

Gem-lès-Loukoum = phonetically you should hear "I love the lokums or Turkish delight.

Ravioles au pesto = that's a typical Italian dish. Ravioles are smaller than the ravioli and are made of soft wheat flour, contrary to the ravioli that are made of wheat flour.

Pignons de pin = Pine nuts (or seed). Dry roast them in a frying pan and chop them coarsely and you'll enjoy them as much as general Spinaci does.

Sauce arrabbiata = Arrabbiata sauce. Recipe: heat oil in a large frying pan over medium heat. Add onion and garlic. Cook, stirring, for 3 minutes. Add chillies and tomato paste. Cook for 1 minute. Add tomatoes. Cook, stirring often, for 15 minutes or until sauce thickens. Stir in vinegar. Season with salt and pepper. Toss with pasta. Add rocket and serve. Everyone, even your best enemies, will stop fighting to enjoy your pasta.

Général Ricotta Spinaci = General Ricotta Spinach. One must be really fearsome of him for his first name Ricotta designate an ingredient that's impressively versatile, from appetisers to pasta and even dessert, and his family name Spinaci (or Spinach) should remind you what happens to Popeye when he eats spinach. In short this general is a very strong genius.

Gem-les-Loukoum is a Tunisian town run by a small French garrison comprising mainly cooks. This town has become a priority objective for the Italian army due to its food depot that, supposedly, was crammed with ravioles all'pesto and pine nuts.

The VI army vanguard is therefore deployed to secure the precious booty.

What these Spaghetti-Slurper didn't know is that they were engaging themselves in a mousetrap. The ambush's code name is Scorpio, as the French cooks are in fact legionnaires as sweet as arrabbiata sauce, and above all, that they are backed by the VII armoured brigade of General Monteladessu de Traver (literally get up there crooked). Hiding behind the dunes, it will be like the arachnid tail that is to crash down upon his adversary to strike the final blow when he engages the combats.

Perfect plan? Almost, as the general commanding the vanguard is the formidable Ricotta Spinaci, whose, says the legend, knew how to ride a tank before he could walk. And besides he craves for pine nuts.

8 medals
6 command cards
Allies play first.
All objective medals are temporary.

The French are designated by the resistance figurines and the British tanks.
French tanks move only 2 hexagons.
North-Africa desert rules are activated.
Blitz not activated (if the map appears while clicking on the online map that's a display bug)
The Italian tank wearing a badge is an elite tank.
The Italian troops don't have the capacities they normally have on the online expert scenarios, therefore they retreat on hexagon only.

Taking the troops disposition into account, you should be careful of the retreats on the link allies sector. Axis retreats upward and allies tanks retreat downward.
Le Barrage de Groß Malher Läger
The dam of "Groß Malher lager"
Labour camp /USA vs. Germany / Country side / West.

(What does this title means? In order to understand Albanrey's not so easy prose you must first read loudly it in French so that you hear "Grosse Malheur Läger" (great misfortune the war) which is a wink to a famous punchline from the French cult film "La grande Vadrouille".

It's going to shit bubbles for the Krauts. Not only must they face those daredevils of Commies in the Est but in the West, it's not any better. The Americans walk around on their soil now as if they were in Disneyland. Large offensives and dirty tactical tricks have become daily black bread for the nasty Wehrmacht.

And precisely, a commando from the airborne 101 has been given the mission to blow up the "Groß Mahler Lager hydroelektrischen Staudamms" (hydroelectric dam).

Objective, blow back to the Stone Age the entire city of Baden-Baden by cutting off their juice and thus allow the VIII American Army to join his mates across the Rhine.

8 medals
6 command cards
Allies play first
All objective medals are permanent

The dam doesn't allow to ignore a flag.
2 lake hexagons don't block the line of sight.
The bridges and the dam on the road don't count as a road hexagon. They don't allow to progress of another hexagon if the movement starts, finish or pass by bridge or dam hexagons.
Baignoire Sanglante
Bloody Bath (GB) or Bathtub (US)
USSR vs Japan / Beach / Pacific

Red Army = Diesel i.e. shitty to start, but at cruise speed, not any trouble.
Motivated by Uncle Jo, Russian Generals blow away all around. Wipe the German isn't enough any longer, there they are to open a second front in the Pacific, just to please that good old chap Franklin. Playing fields ? Nothing less than Wakkakanai ((稚内市) on the North tip of Hokkaido (北海道).
Better creating havoc among others, so that, after the party no need to clean up the apartment (US = appartment). It's therefore with all the trimming that the VIII Army of marshal Scarletine, nicknamed the "plague", debark on to a nice Japanese bay.
Although, looking at it closer, that might be a little bit less sympathetic than expected.
On the edge of that bathtub (or bath for the Britons) stands the general Nikkeï Oppoto (Fuck on the finish line). His mission ? Preventing at all costs the Bolshevick peril to take possession of the Land of the Rising Sun.
No need to say that defeat is inconceivable.
When brutish louts meet totally crazy guys on a beach, better not to stay in the middle to make sand pies.

8 Medals
6 Command cards
Allies play first
All the objective medals aren't permanent

Allies can fill in the caves and transform it in hills.
Le Pont qui pue
The bridge that stinks
USSR vs Germany / Winter / East

Download spiral reversed.
This time, that's the Russian army which direct the maneuver (US) or manœuvre (GB).
Since the unfortunate funeral procession episode, the Werhrmacht, saucy, has got some bad blows on the helmet, it draws back yes, but as yet stands up.
The Battle, the one that is to decide the fate of the front, will take place in Poland on the bridge of « Depitiéyorapa » (i.e. translated from Albanrey' fluent Polish : Therewon'tbeanymercy ).
The two camps had nicknamed it « The bridge that stinks.
If the Ruskofs pass, they break open the very last serious rampart before Berlin.
If they are blocked, the Fridolins (you know who they are now) are to regain confidence, and that is not good at all.

8 medals
6 command cards
Allied players move first

The objective medal stands for both camps and is temporary.
The Exit marker is for the allied camp. Every unit that passes by the Exit marker counts as an objective medal.

The bridge doesn't count as a hex road.
It doesn't allow to move one hex more if the movement starts, finish or pass by the bridge.
The bunkers protect both camps.
Staff
Officiers engagés dans la Campagne 2016 / Embeded Officers in 2016's Campaign
Par ordre alphabétique / In alphabetical order
Airstrike / Officer
Campagne 2016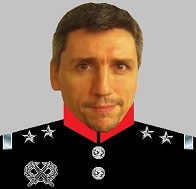 Albanrey / General de la WOLF
Campagne 2014 / 2015 / 2016
Arsenal94 / Officer General de la WOLF
Chevalier de l'Ordre de Jean-Roger
Campagne 2014 / 2015 / 2016
Artimon / General de la WOLF
Campagne 2014 / 2015 / 2016
Augagneur / Officer
Campagne 2014 / 2015 / 2016
Aurélie in Wonderland / General de la WOLF
Vainqueure de la WOLF-44 / 2015
Chevalière de l'Ordre de Jean-Roger

Campagne 2015 / 2016
Barkhorn4 / Officer
Campagne 2016
Big Taz / Officer
Campagne 2014 / 2015 / 2016
Blondo / Officer
Campagne 2016
Bodega28 / Officer
Campagne 2015 - 1 Forfait / 2016
Brindavoine / Officer
Campagne 2015 / 2016
Bulldoz44 / Officer
Campagne 2014 / 2015 / 2016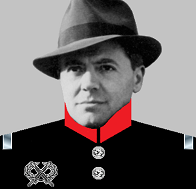 Calgada / Officer
Campagne 2016
Christo85 / Officer
Campagne 2016
Danjou / Officer
Campagne 2014 / 2015 / 2016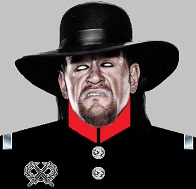 DDB73 / Officer
Campagne 2016
Deepnet / Officer
Campagne 2016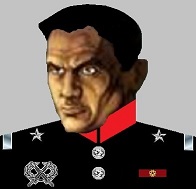 Didji / Officer
Campagne 2015 / 2016
Didorapido / Officer
Campagne 2014 / 2015 - 1 Forfait / 2016
DoctorSchizzo / Officer General de la WOLF
Vainqueur de la WOLF-44 / 2014
Campagne 2014 / 2015 / 2016
Campagne 2014 / 2015 - 1 Forfait / 2016
Droopy007 / Officer
Campagne 2016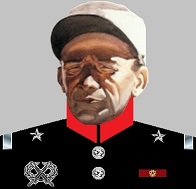 Duncan Team du Sud / General de la WOLF
Chevalier de l'Ordre de Jean-Roger

Campagne 2014 / 2015 / 2016
Campagne 2015 / 2016
Ericleal / Officer
Campagne 2016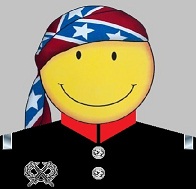 Franok / Officer
Campagne 2016
FredMK79 / Officer
Campagne 2016
GEOmatrix / Officer
Campagne 2016
Gonzalan / Officer
Campagne 2015 / 2016
Grougnaffe / Officer
Campagne 2016
Hilarion Lefuneste / Officer
Campagne 2016
Campagne 2015 / 2016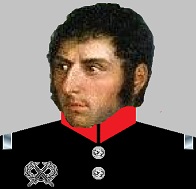 Hougoumont / Officer
Campagne 2016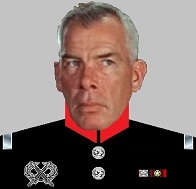 Ironkastel / Officer
Beautiful Looser / 2014
Campagne 2014 / 2015 / 2016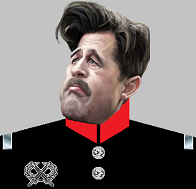 Jaykay2010 / Officer
Campagne 2016 - Substitute
Jeronimon / Officer
Campagne 2016
JP Von Këvy / Officer
Campagne 2014 / 2015 / 2016
Jujuh / Officer
Campagne 2016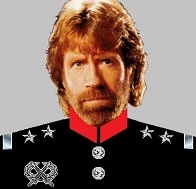 Junior72 / General de la WOLF
Campagne 2014 / 2015 / 2016

Kelian_05 / General de la WOLF
Campagne 2015 / 2016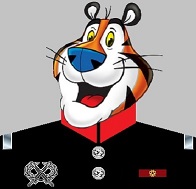 Kellogs_10 / Officer
Chevalier de l'Ordre de Jean-Roger
Campagne 2014 / 2015 - 1 Forfait / 2016
Campagne 2014 / 2015 / 2016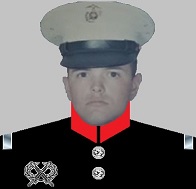 Kill Roy / Officer
Campagne 2016
LeColonel / Officer
Campagne 2016

Lespieuch / General de la WOLF
Campagne 2014 / 2015 / 2016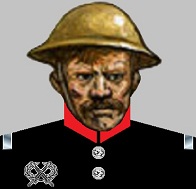 Lucky91 / Officer
Campagne 2014 / 2015 / 2016
Manu76 / General de la WOLF
Mastergo - Team du Sud / Officer
Campagne 2016
Ravisy / Officer
Campagne 2016
Rice Dolar / Officer
Campagne 2016
RSCL / Officer
Campagne 2016
Sacas / Officer
Campagne 2015 / 2016
Saccappus / Officer
Campagne 2016

_Samy / Officer
Beautiful Looser / 2015
Campagne 2015 / 2016
Sauron93 / Officer
Campagne 2014 / 2015 / 2016
Snoopmanu / Officer
Campagne 2015 / 2016
Tank Commander / Officer
Campagne 2016
Thina67 / Officer
Campagne 2016
Titanos / Officer
Campagne 2014 / 2015 / 2016
Tohoku / Officer
Campagne 2016

Valentin de Ramillies / Officer
Campagne 2014 / 2015 / 2016
Vercingétorix1302 / Officer
Campagne 2016
Vince_76 / Officer
Campagne 2015 / 2016
Yves Le Burgond / Officer
Campagne 2014 / 2015 / 2016
Zivago / Officer
Campagne 2014 / 2015 / 2016
Anciens Officiers de la WOLF-44 / Former Officers of the WOLF-44
Par Ordre Alphabétique / In alphabetical order
Anejauneetbleu / Officer
Campagne 2014
Campagne 2015 - 1 Forfait - Démobilisé
Barkhorn4 / Officer
Campagne 2016 - 1 Forfait - Démobilisé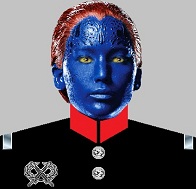 Canonnier Ted / Officer
Campagne 2015
Captain Conan / Officer
Campagne 2016 - 2 Forfaits - Démobilisé
Caty / Officer
Campagne 2015 - 1 Forfait / 2016 - 1 Forfait - Démobilisé
Campagne 2015 - Substitute
Darth Ben / Officer
Campagne 2014
Campagne 2014 - Démobilisé
Fredget / Officer
Campagne 2015
Jeannotmenet / Officer
Campagne 2014 / 2015 - Démobilisé
Campagne 2014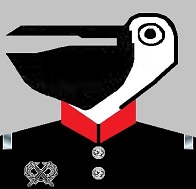 Le Pélican / Officer
Campagne 2014 / 2015 - Démobilisé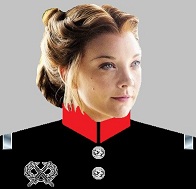 Margaery Tyrell / Officer
Campagne 2015 / 2016 - Démobilisée
Marsupilami44 / Officer
Campagne 2014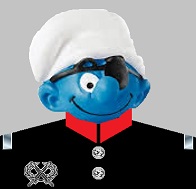 Merlinade / Officer
Campagne 2016 - 1 Forfait - Démobilisé
Padbolaudé / Officer
Campagne 2016 - Démobilisé
Ryo60000 / Officer
Campagne 2015 - 1 Forfait
Campagne 2014
Campagne 2014 / 2015 - Substitute - 2 Forfaits - Démobilisé
Valanq / Officer
Campagne 2016 - 1 Forfait - Démobilisé
Campagne 2014
---
Recherche